In today's world, most Firms are well aware of the benefits of outsourcing Accounting for CPAs.
What is outsourcing bookkeeping?
One Company that signs an agreement with other companies or agents to perform specific tasks within a given period of time by paying them the amount for the completion of the task is basically called outsourcing.
Companies that outsourced Certified Public Accountants CPAs are well aware of the fact that they have to offer full-service bookkeeping and accounting services to their clients as per their demands.
Clients consistently want you to handle their accounting functions for them so as a Certified Public Accountant, you've to manage the accounting services of your clients effectively and provide efficient resources simultaneously to achieve higher profit services.
However, outsourcing bookkeeping is also beneficial and profitable for firms because accounting is not always the primary source of income for the business. They need to focus more on their core aspects in order to boost their profitability and by outsourcing their non-core aspects such that accounting functions.
Advantages of Outsourced Accounting for CPAs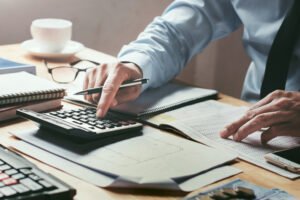 Increased Profits & Minimum Risk of Error
In any firm, when an individual undergoes an accounting process, there are chances that there can be some significant errors in the work because he has a lot of work to do in a limited time. So, by outsourcing the bookkeeping process, Potential profits can get increase and the risk of error can be minimized because once the accounting functions are completed, they are further reviewed by CPA professionals with the possibility to decrease any risk of error in the financial work before evaluation.
Time-Saving
Perform any accounting function, it requires a lot of time consumption even if the employee is a lot more dedicated. Any business that spends more time on accounting functions is left with limited time to perform other operations of the business. So, when a firm outsources Bookkeeping, by giving highly specialized professionals the tasks to be performed, the business eventually acquires more time to address other concerns and operations of their firm that can raise their growth and revenues.
Scalability
Companies that don't have a higher budget hire more employees and then pay them monthly salaries and bonuses and benefits just for some temporary Peak time. The best way for them is to outsource bookkeeping for CPAs because as a result of outsourced accounting operations, firms do not need to worry about the temporary hiring of employees for peak time. External sourcing can be beneficial for business needs as outsourcing firms will provide them with the tasks on time with the payment to be delivered to them on just completion of a task.
Cost Effective
Hiring a full-time employee with salary and benefits can become a burden for CPA Firms but outsourcing accounting services can be cost-effective as companies only have to pay outsourcing firms for the tasks that are completed.
Compliance Regulation
Outsourced CPAs are always upgrading themselves with new trends. They continuously keep their eyes on all the rules and regulations and how they can keep themselves an expert in bookkeeping and their process updated and according to the regulations. This can make the accounting and bookkeeping process up to the mark by keeping the firm rest assured.
Meeting tax return Deadlines
In order to meet Tax return deadlines, because tax season is usually the most stressful time of the year it is very beneficial for a firm to have outsourced accounting operations so that the company can focus more on its core business aspects which can increase its profitability ratio.
Read More:
So, the best way is to outsource the accounting operations. i.e. non-core aspect, because it can help any firm to meet their deadlines on time.