QuickBooks is a financial software most popularly used by small and medium-sized businesses for managing their finances. It is the finest software yet that provides all the financial and accounting services all around the world. It is developed by Intuit Inc. which is a specialized financial software company. The main reason for the development of QuickBooks is to provide accounting services in an effective and efficient way. It includes features such as invoicing, bill payment, budgeting, and financial reporting, which can help businesses keep track of their income, expenses, and profits.
QuickBooks also assists in offering accounting services through qualified experts working together virtually at reasonable costs, saving the user valuable time. Additionally, using pen and paper to manage books of accounts is an old method nowadays. When there is software like QuickBooks available that makes the tedious tasks of accounting simple then there is no reason to pursue alternative methods. Have a quick look at QuickBooks
How is QuickBooks useful?
QuickBooks is useful for a number of reasons:
Automation
QuickBooks can help automate many of the manual tasks associated with financial management, such as generating invoices and tracking expenses.
Organization
QuickBooks helps businesses keep their financial records organized and up to date, making it easier to track expenses and income.
Reporting
QuickBooks provides a range of financial reports that can help businesses understand their financial performance, identify trends, and make informed decisions.
Collaboration
QuickBooks allows multiple users to access the same financial information, which can be helpful for businesses with multiple employees or departments.
Integration
To provide a more comprehensive view of a business's financial data, QuickBooks can be integrated with other software and tools, such as point-of-sale systems and e-commerce platforms.
What are the Basic Functions of QuickBooks?
Some of the basic functions of QuickBooks include: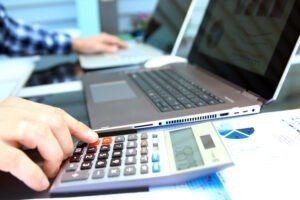 Recording and tracking financial transactions
QuickBooks allows you to enter and track your financial transactions, such as sales, expenses, and payments.
Generating financial statements
QuickBooks can generate various financial statements, such as profit and loss statements, balance sheets, and cash flow statements.
Managing accounts payable and accounts receivable
QuickBooks can help you manage your accounts payable (what you owe to suppliers and vendors) and accounts receivable (what your customers owe you).
Tracking inventory
If you sell products, QuickBooks can help you track your inventory levels and costs.
Managing payroll
QuickBooks can help you manage your payroll, including calculating and paying employee salaries and taxes.
Tracking and managing taxes
QuickBooks can help you track and manage your tax liabilities, including calculating sales tax and preparing tax returns.
QuickBooks Online
You may access your data from any computer with an internet connection, using your secure login with QuickBooks Online because it's a cloud-based program that doesn't require software installation. The four major tiers of QB are Simple Start, Essentials, Plus, and Advanced, and its it is perfect for any firm without intricate job-costing requirements.
Read More:
Bottom Line
Overall, QuickBooks is a comprehensive financial management tool that can help businesses streamline their financial processes and make informed decisions about their finances.